Encaustic Techniques
The posts in this category cover a wide variety of Encaustic Techniques. Encaustic is a very versatile medium. There are seemingly endless possibilities for creating art. Check back often to learn more techniques and tips for encaustic wax painting.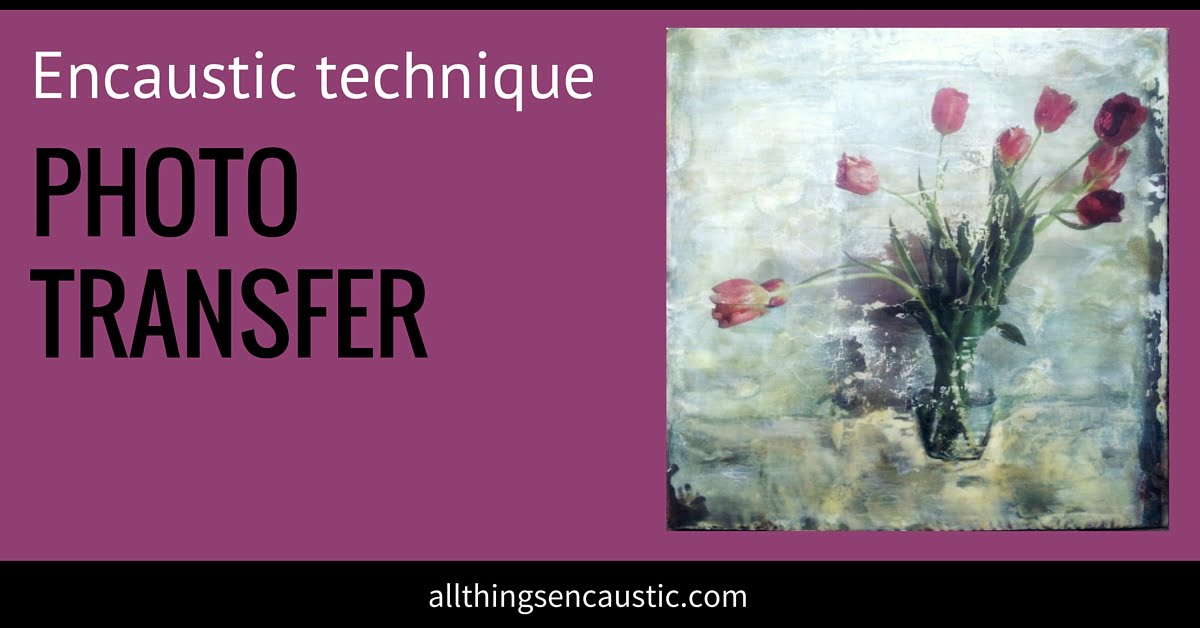 I've taken five encaustic workshops with Andrea Bird and, in each class, there is always someone who hasn't learned this technique. Everyone has the same wonderful reaction as the paper comes away from the wax and the ink is left behind. Tips for successful encaustic photo transfer: use images with a high level of contrast ensure the images you're using are toner based - from a photocopy machine, a laser printer or a magazine. Ink jet printers won't give you good results for a complete transfer make sure the wax surface is smooth - a transfer over ...
Read More
Colored Gesso for Encaustic Painting So you think you know and love Holy Grail, the first gesso made for encaustic painting? Well look again - there are over a dozen colors now and artists are having a field day using them straight, tinting them with the white, and mixing them with each other. Colors were introduced in a 6 ounce jar but are now available in 16 ounces at a lower per-ounce cost. If you want a specific color, email Hylla Evans and it can be made for you usually within a day. How to use Encaustic ...
Read More