Tutorials in the Encaustic Beginner's Guide will help those of you who are looking to get started with encaustic painting. As you learn encaustic painting you will want to come back and read about more advanced encaustic techniques but for now, start with these getting started posts to learn about setting up your studio space with the essential encaustic supplies and tools.
Click this image to pin the Encaustic Beginner's Guide ↓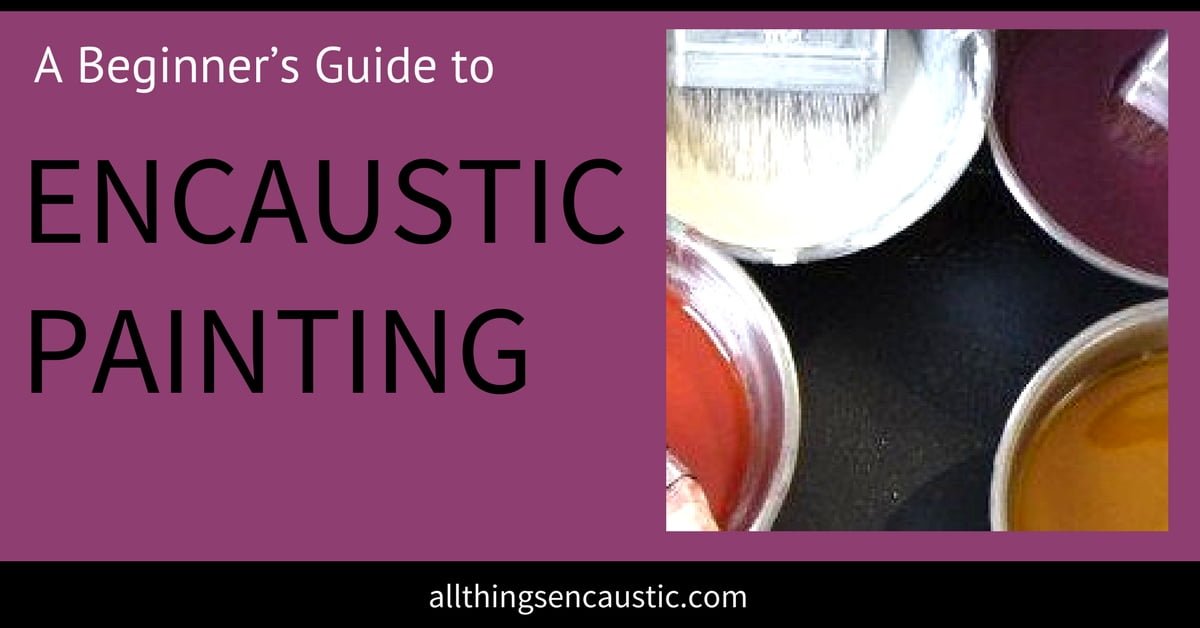 Beginners start here to learn about Encaustic Wax Painting
If you're new to encaustic painting, that's great! We're sure you'll love working with this versatile art medium as much as we do!
Encaustic can be frustrating and very forgiving all rolled into one. If you aren't happy with a result you can scrape down or keep working a piece. You can come back to a painting years later, fuse it and start to paint again. It is all too easy as a beginner to over fuse or scrape too hard or too soon into soft wax and ruin what you had. Practice does help an artist develop a skill with the medium and tools.
Encaustic is a wonderful medium for working with photography and collage. It is an ongoing journey of discovery. Welcome.