Larger Photo Encaustic Image Printing Tips
Unless you have a large format printer, you may be limiting photo transfers to 8 1⁄2 x 11-inch paper. Here are a couple of easy options to print one image across multiple sheets.
Choose the method below that works best for you and then you can piece your image together for a larger photo transfer.
The PDF Way
Convert your image into a PDF file.

Open Adobe Reader (the free program)
Click File → Create → PDF from File
Search for your image and click Open

Select File → Print and choose the poster option. This will split the image into multiple pages
Adjust the Tile Scale to fit the image to the size of your panel
Print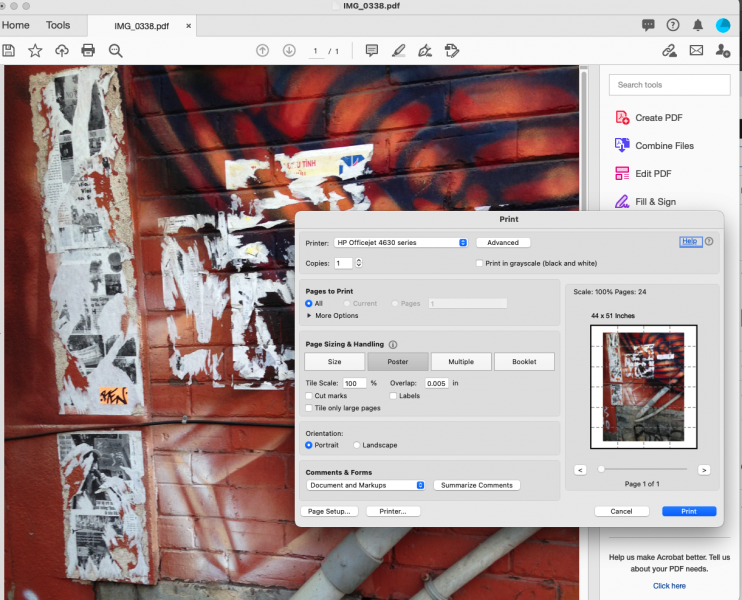 The Excel Spreadsheet Way
In 2013, I Googled "How to print a large image onto multiple pages" and discovered the excel method. I've been using this method ever since. If you own a copy of Excel, give it a try. I like the ability to adjust the image size and number of sheets by simply dragging the image corner. If you don't have Excel, Google Sheets should work.
Create a new spreadsheet in Excel. (File → New)
Put the (flipped) image into the first cell A1.

put your cursor in cell A1
Insert → Pictures → Picture from File
Browse your computer for the flipped image file and click insert

Drag the bottom corner to size the image. Notice in the image below that the inches will actually display as a tooltip as you drag
The dashed lines tell you where page breaks are
Your image will print across multiple pages. You can piece them together when doing the transfer
Wide margins seem to work best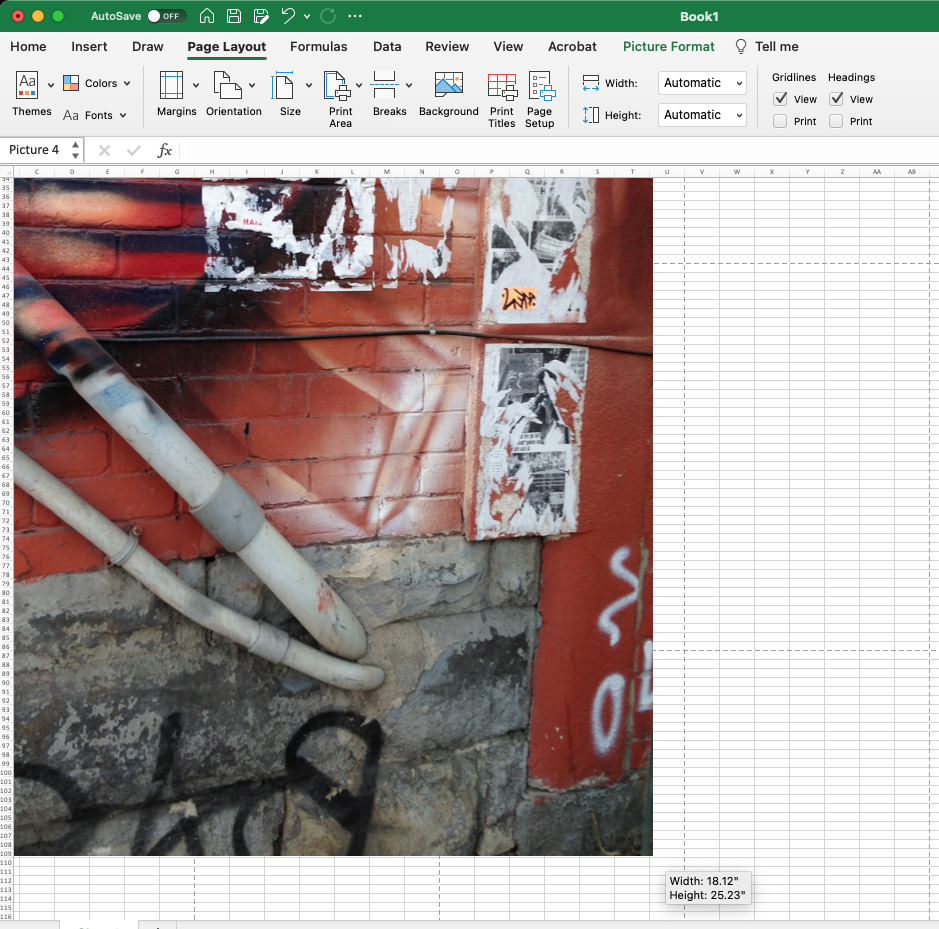 Encaustic Photo Transfer
To do a photo transfer on encaustic you can use the parchment paper method or the regular printer paper transfer method.
If you have something to add, I would like to hear it. Leave a comment below.