Iron Wax Painting
Iron wax painting is done with an encaustic iron or stylus. In this style of encaustic painting, pigmented wax blocks are melted directly on the iron or stylus nibs and applied directly to the card or paper. No additional fusing is required.
Iron wax painting demo
The encaustic iron and stylus can also be used with traditional encaustic painting.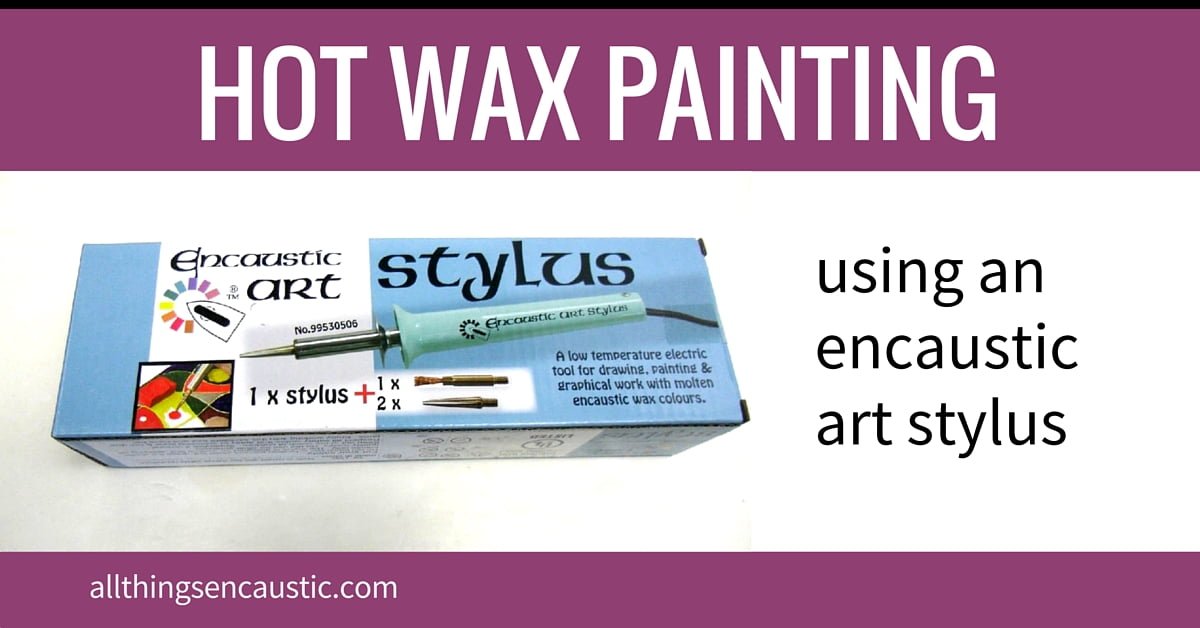 There are many different tools used in hot wax encaustic painting. Of all my heat tools, I find I use my small encaustic irons and encaustic art stylus tools, the most. Encaustic as an art form covers many different styles and techniques of painting and the tools used vary widely. Heat tools work well in combination with each other. I find that the hot plate, encaustic heat gun, irons and stylus each serve different purposes in creating a piece of artwork. The wax I use is a ready-to-use encaustic medium supplied by Michael Bossom here in the ...
Read More
If you're not sure how to use the heat-resistant sponges and scrapies with the encaustic iron: here's a free tutorial with lots of pictures. This slideshow demonstrates various sponge painting techniques including drawing patterns in the wax, stippling, stamping, and dragging. You will also see how to use the rubber tipped scrappy tool to draw in the wax and how to clean your sponges. Use your arrow keys to navigate through the slideshow | Click to view larger Tutorial: Using the Encaustic Iron with Heat-Resistant Sponges: Start with heat-resistant sponges and scrapy texturing tools. cut coarse orange ...
Read More